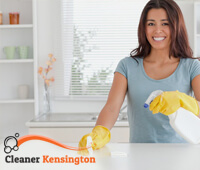 If you have to do a specific cleaning task around the house and you are too busy to handle it, make sure to hire our company. We are among the best providers of cleaning services in Kensington W8, offering a variety of cleaning solutions for. Whether you require a decent carpet cleaning service or a professional end of tenancy cleaning, you will get what you need at our firm. You and your family can be certain that all jobs will be completed on time. Find our phone number below and contact us.
A great diversity of Cleaning Services in Kensington, W8
Our company in Kensington is highly spoken of. As we have already helped a great deal of Londoners, they know we are worth calling.
Domestic Cleaning Services
Prices
Regular Cleaning

£

19

One Off Cleaning

£

20

Spring Cleaning

£

20

Bathroom Cleaning

£

20

Deep Cleaning

£

20
Here are a few reasons to book a service with our company:
Excellent results
Extended working hours
Trained and friendly cleaners
Speedy service
Flexible appointment slots
Effective Cleaning Services in Kensington, W8
We have a full range of cleaning options for your home. If you live in Kensington W8, take advantage of our end of tenancy cleaning service.
Its purpose is to prepare your property for new renters by sanitising and disinfecting each available surface. If you want to keep your new home in tip-top shape, use our domestic cleaning services in W8. We cover all your household responsibilities, such as dishwashing, tidying, dusting, laundering, mopping and others. If your carpets need professional cleaning, book our carpet cleaning service. It's a separate service and it is done in your home. We use special cleaning solutions and stain removers.
We also use steam cleaning and dry cleaning. Another separate service is our oven cleaning.
We will clean your appliance at a reasonable price. In addition, we are able to deliver spring cleaning. It covers much more tasks around the home than our domestic cleaning and it is more detail-oriented.
And finally, we not only offer cleaning, but also gardening services. We are capable of making your outdoor area as beautiful as your indoor space. We use our own gardening tools. The gardeners on our team are some of the bets in the industry. They use their own equipment and will deliver excellent results.
Why choose Cleaner Kensington for your cleaning needs?
We're reliable and trustworthy. We always arrive on time and deliver the job quickly and efficiently.
We're experienced and certified. The team of local cleaners we work with consists of experienced and skilled professionals that will deliver one of a kind cleaning service.
We're affordable. Our prices are competitive and will be matched to your budget.
We're customer-focused. We always work hard in order to deliver excellent results to all of our customers and completely satisfy them.
Cleaning services for your home or office in Kensington, W8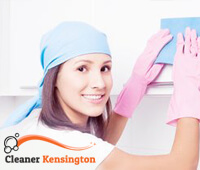 Cleaners Kensington, your dependable professional cleaning service provider in Kensington W8. We offer a variety of professional cleaning services in order to be able to satisfy all of our customers' needs. We work with domestic and commercial properties and all cleaning solutions are delivered by experienced local cleaners.
Your home is a place that should be kept clean and organised in order for you to have your peace of mind and remain happy with your family members. This is why, our dedicated cleaning experts work hard to deliver excellent results and transform any place into an immaculate living environment.
We also understand how important it is to have your place of business clean and good looking, both for your employees and customers. We offer commercial space cleaning that will also results in immaculate spaces that help you present your business in its best.
Our services:
We offer a wide range of cleaning services, including:
Residential cleaning
Commercial cleaning
Deep cleaning
End of Tenancy/Moving in cleaning
Spring/Deep cleaning
Post-construction cleaning
Carpet cleaning
Upholstery cleaning
Window cleaning
Oven cleaning
Refrigerator cleaning
Freezer cleaning
Bathroom cleaning
Kitchen cleaning
Cleaners Kensington, W8 – Book your cleaning today!
If you are interested in our cleaning services, please contact us by phone or email. Our customer service representatives will offer you with information and assist you with your appointment.
Request a free quote. – Keep in mind that any detailed information you can provide us with (about the property and your specific needs) will help us customise the perfect cleaning solution for you. You can request a free quote – we will estimate a price for you and you may rest assure that the numbers will stay the same.
Schedule your cleaning. – If you are happy with the service, we created for you and the price quote we provided you with, schedule your appointment and complete your booking.
Relax and enjoy your clean home or office! – You will have a couple of free hours to take care of what is truly important for you while our cleaners take care of the cleaning tasks.
Extra tip! – Make sure you let us know in advance if you want to change the time of your appointment or would like to cancel the booking altogether. Our agents will have time to organise a new one for you.
Testimonials:
Cleaner Kensington is the best cleaning service I've ever used! The cleaners are always on time, professional, and do a fantastic job. My house has never been cleaner. – Josh Stephens
I'm so glad I found Cleaner Kensington! They offer a wide range of cleaning services at competitive prices. The cleaners are always friendly and professional, and they do a great job every time." – Jeanne Galichon
We trust our cleaning experts and offer a quality guarantee for all of our cleaning services. Everything will be done to your preferences.
Give us a call today, make your booking and receive one of the best cleaning services in the area as soon as possible.