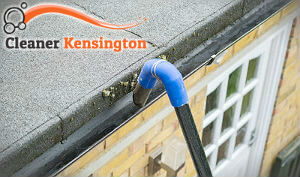 When you think your gutters need to be cleaned professionally because they have begun working poorly, turn to our company for help. Our company is experienced, savvy and knowledgeable in the area of gutter cleaning services.
We have been around for years and we can assure you that our professional gardeners will efficiently clean your entire gutter system in detail. You can rely on our professional service to leave your rainwater guarding system clean and working. Our gutter cleaning is unrivalled in Kensington and the area.
Professional Gutter Cleaning Kensington
If you choose our company for your professional gutter cleaning services provider, you will get to enjoy our very affordable prices, but here is what else you will get to take advantage of:
Our services are very customisable, we will design a service just for your specific needs
We are very flexible with our work hours, our gardeners work seven days a week and on bank holidays, plus we always schedule the appointments for our customer's convenient time
Our gardeners are insured, bonded, vetted and professionally trained
Our company is based and operating in W8
You can contact our assistants via email, our website or over the phone to inquire more and to make an appointment
Our gutter cleaning service uses professional gutter cleaning tools of the latest fashion
Allow our trained professional gardeners to clean your roof and your gutter system. Our experts are skilled and savvy and will efficiently and thoroughly clean the exterior of your home.
" I liked this company's gutter cleaning service because their prices are very economical but also when their gardeners came they were very quick at finding the problem and fixing it. The blockage was quite big but the team took care of it. Thank you for your service overall. -Phoebe"
Affordable Gutter Cleaning in W8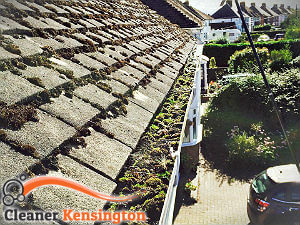 They will remove the leaves and debris from your roof which would eventually fall into your gutters, they will clean the gutters and the downpipes as well. Unclogging them and making a way for the rainwater to flow through, away from your home.
A gutter system's purpose is to protect your house from the power and the damages of the rainwater. Book our professional gutter cleaning service and be sure that your gutters are working safely.
If your gutters get clogged and stop working, there can be serious consequences and damages to your house, that can cost you a lot of money to fix. So, play it safe and prepare your home and your gutter system for rainy seasons. Prevention is key. By keeping your gutters regularly checked and cleaned, you can be sure that they will never be the ones causing problems to your house. We are here in Kensington, W8, call us soon.